Entertainment for the Dental Profession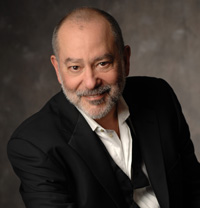 Tired of the same old dental meeting dinner-dance? Want to make your banquet special?
For over 20 years, Dr. Howard Elson has performed from Alabama to Alaska for numerous dental conventions, meetings, banquets, and awards dinners–both small and large, and everything in between. A professional singer and actor–as well as a practicing Pediatric Dentist–Dr. Elson will leave your audience laughing and cheering with a full show of songs and comedy specifically geared toward the dental profession. It's funny, it's musical–and it's sure to be a hit with your group.

"Howard Elson is a multi-talented entertainer whose unique material is particularly appreciated by dental audiences," said Dr. John Bomba, past president of the American Dental Association.
Copyright 2002-2009 © Dr. Howard M. Elson ® All Rights Reserved